Welcome to

Raymond James,

Oxford

We offer a highly personalised investment management service for private clients, in partnership with a global, diversified financial services company that shares our commitment to integrity and our guiding principles of prudent growth, conservative management and exceptional client service.

We have access to a breadth of institutional research, complemented by over 80 Raymond James analysts providing an international coverage. We are supported further by first class technology, a full compliance and regulatory oversight, superior back office administration and investor-friendly reporting. This allows us to concentrate on what we do best: creating and managing tailor-made investment portfolios that truly reflect our clients' needs.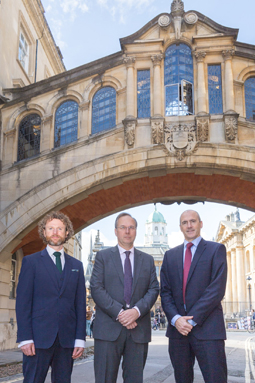 The Team

Raymond James,

Oxford

We have been working together since the 1990s and respect each other's client focus. Building such strong client relationships over that time has demonstrated the rewards that maintaining high ethical standards can yield. Find out more about us.
WOULD YOU LIKE TO MEET FOR AN INFORMAL CHAT?